Chiang Mai has a hotel where offer Elephant Wake-up Call Service. The house is on a hill, surrounded by elephant sheds and a small river. The landlord is a New York madam and her Thai husband. They will share their romantic love stories and tell you a lot about Thai elephants.
In Thailand, many elephants are suffering because of tourism, while landlords and couples devote themselves to rescuing elephants. They raise 11 elephants, most of them rescued, creating the best environment for elephants and cultivating them to get along well with people.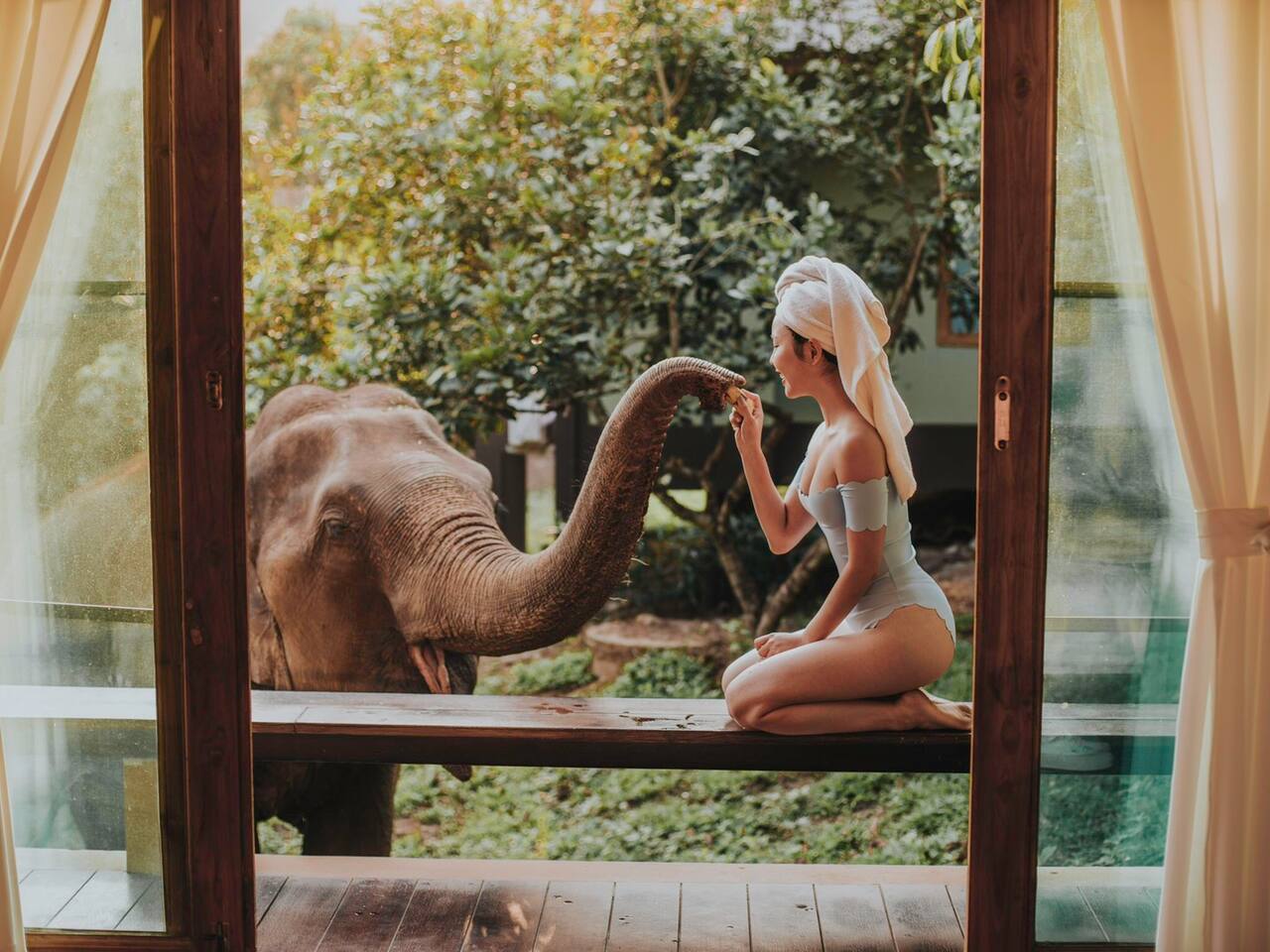 You can book a special program: the elephant wake you up. The elephant will come to your room and wait for bananas by the balcony. After eating your breakfast with them, walk together on the rush jungle, see the waterfalls, and take a shower on the river, and play for a while in the river. Close contact with elephants will be a primitive and romantic journey in Thailand.
See more Thailand Elephant Guide